When we last wrote about EssilorLuxottica (LON:0OMK), the stock was at all-time highs. COVID-19 was still thought to be just a Chinese problem and nobody could've predicted the damage it would inflict on the rest of the world.
Less than four months later now, Europe and the Americas are being held firmly in the virus' grip. Obviously, a pair of Ray-Ban glasses was the last thing on a person's necessities shopping list for a pandemic. As a result, EssilorLuxottica's market value dropped 40% by mid-March. A crash, Elliott Wave analysis warned us about months in advance. Take a look.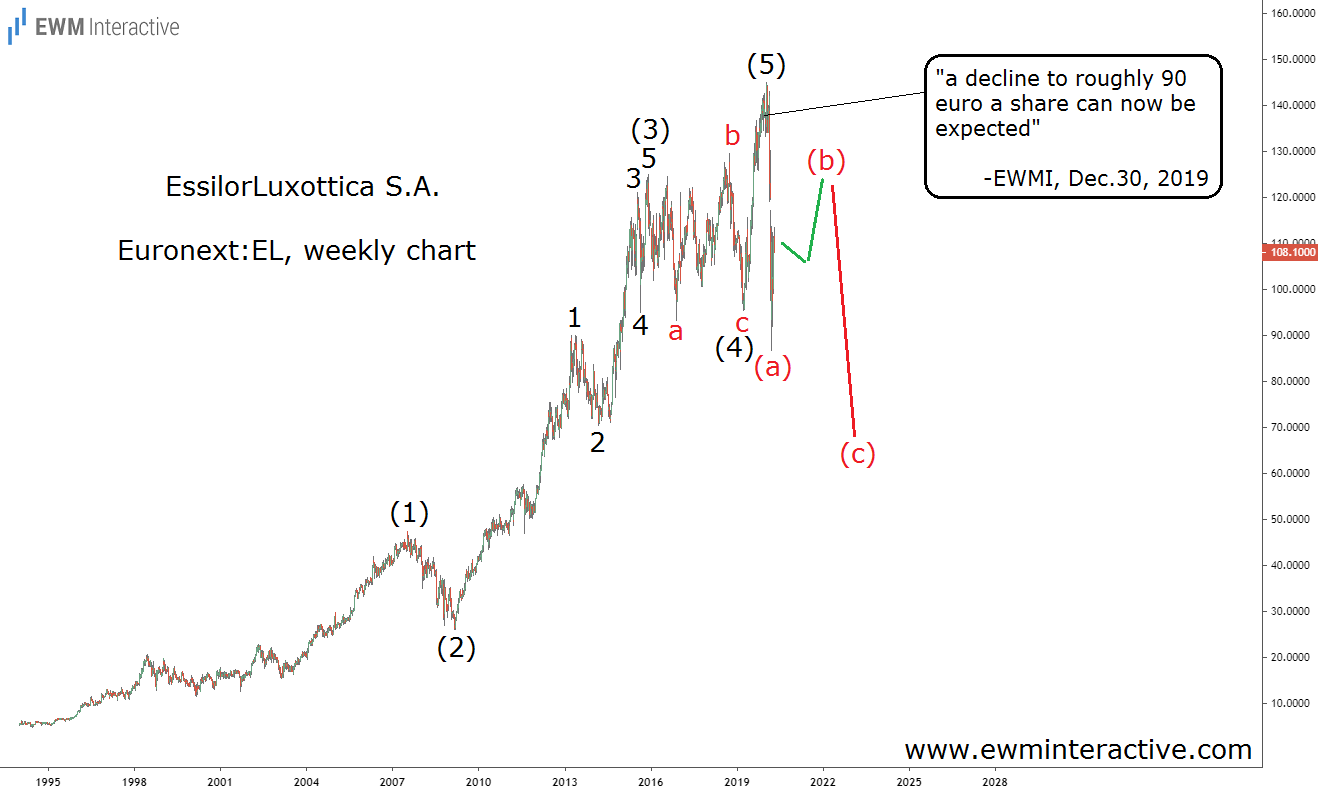 Essilor Luxottica Weekly Chart.
The chart above was published on our website on December 30th, 2019. It revealed a complete five-wave impulse pattern, labeled (1)-(2)-(3)-(4)-(5). The five sub-waves of wave (3) were also visible, while wave (4) was an a-b-c running flat correction.
The theory states that a three-wave retracement follows every impulse and usually erases all of the fifth wave's progress. With that in mind we concluded that EssilorLuxottica can tumble to EUR90 a share. With the stock above EUR136 then, this meant a decline of roughly a third in its market value.
Just to be clear, we didn't predict the coronavirus. That is not how Elliott Wave analysis works. The chart above simply told us that the market was anticipating some kind of bad news. What that bad news might be was anyone's guess. As a means of avoiding a major blow to one's portfolio, however, not knowing the exact reason is good enough.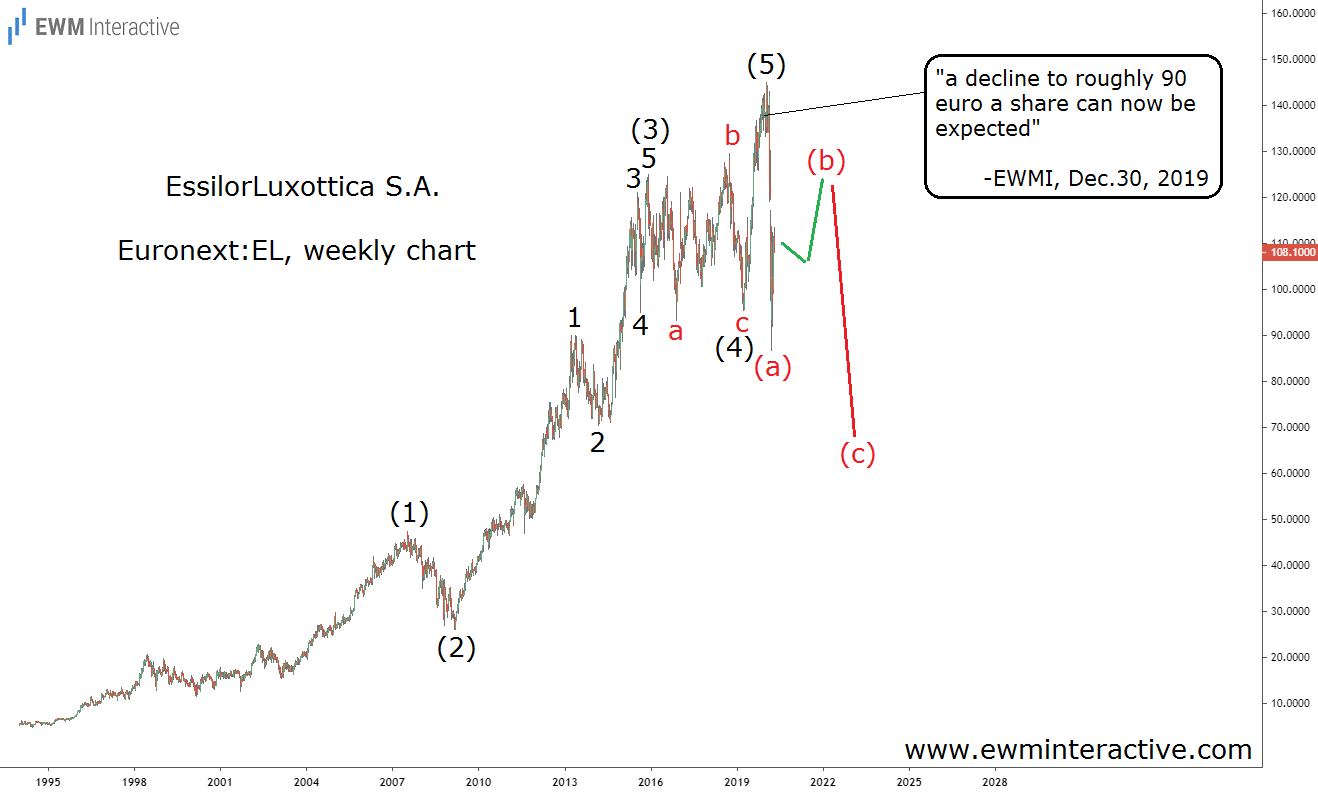 Essilor Luxottica Weekly Chart
The stock reached an all-time high of EUR145 on January 17th, 2020. Two months later, on March 16th, one share cost less than EUR87. As prescribed by the Wave Principle's guidelines, the selloff erased the entire wave (5) and then some.
Now, buying quality companies after their stocks have declined substantially is an investment strategy with a strong track record. Unfortunately, we don't think the bears are done with EssilorLuxottica yet. For a complete correction, we need three waves. The drop to EUR87 looks more like a single one, labeled (a).
If this count is correct, we can expect a short-lived recovery in wave (b) to be followed by another decline in wave (c). It seems the support near EUR70 a share can be reached. A bullish reversal in that area would mark the completion of the 5-3 wave cycle and the resumption of the uptrend. Until then, we believe EssilorLuxottica remains a risky bet.