Top News
India Keeps Rates Unchanged For Second Straight Time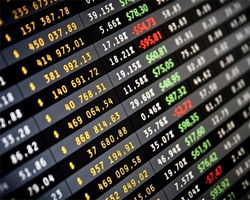 India's central bank left its key interest rate unchanged for the second straight meeting on Thursday, and decided to continue its accommodative stance as long as necessary to revive growth and to bring inflation to the target.
At the sixth bi-monthly monetary policy meeting, the monetary policy committee of the Reserve Bank of India headed by Shaktikanta Das unanimously decided to hold the policy repo rate unchanged at 5.15 percent. The bank has kept the reverse repo rate at 4.90 percent.
The central bank lowered its key interest rate five times by a cumulative 135 basis points in 2019.
The MPC recognizes that there is policy space available for future action, the bank said. Policymakers observed that the outlook for inflation is highly uncertain at this juncture. At the same time, economic activity remains subdued.
Capital Economics economist Shilan Shah said further rate cuts are unlikely as the recent jump in food inflation could affect perceptions of broader price pressures and seep into household inflation expectations.
"We think the economy will gradually build momentum over the coming months following past cuts to policy rates, as well as significant fiscal loosening that the RBI alluded to," Shah said.
"If we are right that this adds to upward pressure on core inflation, it would set the stage for the RBI to switch to tightening mode later this year."
The RBI projected the GDP growth for 2020-21 at 6.0 percent versus the government's forecast of 6-6.5 percent.
The bank expects private consumption to rise, especially in rural areas, to recover on the back of improved rabi prospects.
The easing of global trade tensions would encourage exports and spur investment. However, the breakout of the coronavirus may impact tourist arrivals and global trade, the bank said.
Further, the transmission of previous rate cuts to the real economy would help to boost both consumption and investment demand, the RBI added.
Inflation jumped to 7.35 percent in December, which was well above the central bank's target of 2-6 percent.
The bank observed that food inflation is expected to soften from the high level seen in December as onion prices fall rapidly in response to arrival of harvests. Inflation projection was revised upwards to 6.5 percent for the fourth quarter of FY 2019-20.
In the first half of FY 2020-21, inflation was seen at 5.4-5.0 percent and 3.2 percent in the third quarter of 2020-21.
Providing impetus to credit growth, the RBI unveiled incentives for lending to micro, small and medium enterprises, housing and auto sector.
The apex bank removed a mandatory requirement of 4 percent cash reserve ratio for new loans extended to retail automobile, housing and small businesses.